The American Hotel Register is the Radisson Hotel Group Marketplace preferred partner for hotel products including linens, towels, sheets, amenities, hospitality room furniture, and general hotel related supplies. When you enroll in the program with Source1 Purchasing, you can enjoy deep discounts on more than 1,000 items.
Use the image below for more information about bringing American Hotel Register products to your establishment!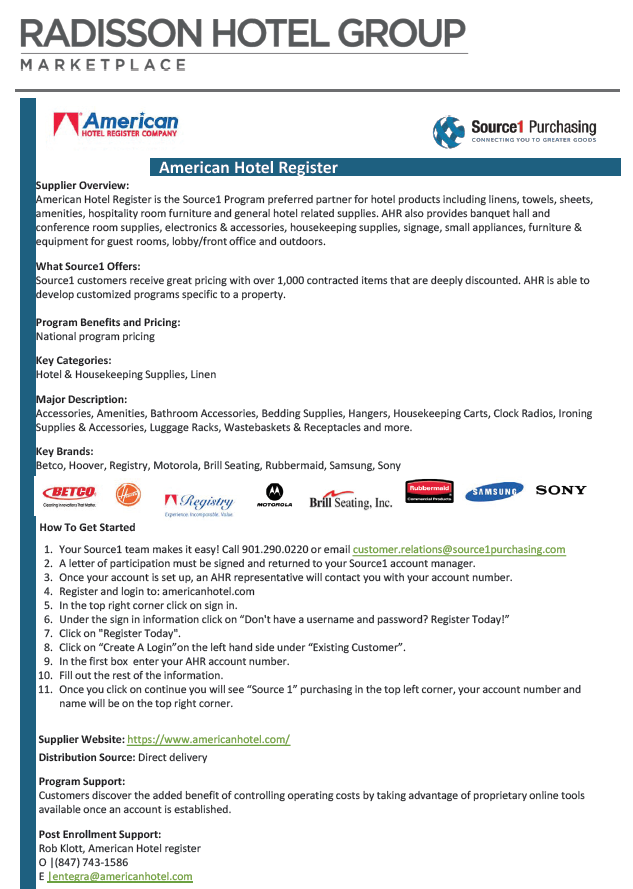 Interested? Fill out this form and one of our team members will get back to you as soon as possible!